Featured Lodging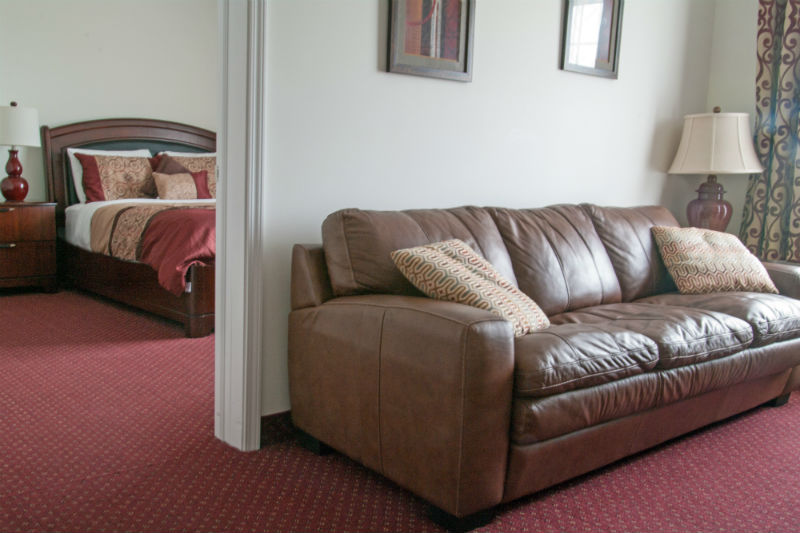 Charlevoix Inn & Suites
Charlevoix Featured Lodging
Charlevoix Inn and Suites
Experience the pastoral charm of the Great Lakes region with Charlevoix Inn & Suites. Located in Charlevoix, MI only minutes away from Lake Charlevoix and Lake Michigan, you'll find endless opportunities for exploring the outdoors and the natural beauty of Northern Michigan. All of guest rooms feature 39" HDTVs and complimentary Wi-Fi, and many of [...] more...
Weathervane Terrace Inn & Suites – Charlevoix
The Weathervane Terrace Inn & Suites has many features, including… Luxury Accommodations The Rooms ~ Luxurious rest is a promise held by the Weathervane, ensured by oversized rooms – standard, patio and suites. All rooms are furnished with a small refrigerator, microwave, VCR, hair dryer/nightlight, irons & ironing boards, and HBO. Many rooms have private balconies. The [...] more...
Edgewater Inn – Charlevoix
Charlevoix Michigan's only waterfront condominium hotel! The Edgewater Inn offers nightly lodging in our one or two bedroom/two bath rooms in beautiful downtown Charlevoix. Nestled on the north shore of Round Lake harbor and the Pine River channel near the bridge, the Edgewater Inn is just a short walk from Charlevoix's finest dining, beaches, shopping and taverns. The [...] more...
MacDougall House – Charleivoix
Spend some days – or more – with us, experiencing a more peaceful life. Your mind and body will thank you and want to come back…often. Sometimes we all yearn for tranquility and a little bit of home-style pampering. The MacDougall House offers the comforts of home without any of the stress. Whether you seek the rocking [...] more...
Charlevoix Featured Dining
Scovie's Gourmet – Charlevoix
All it takes is one visit and you will immediately feel the warmth of home cooking with a small town atmosphere. At Scovie's Gourmet, your meal is made to order with fresh ingredients. Visit our newly-expanded dining room, and surround yourself in Old World cafe style. You can now enjoy your favorite adult beverage with your [...] more...
Weathervane Restaurant – Charlevoix
Charlevoix's Only True Waterfront Dining Originally built as a grist mill, the current Weathervane Restaurant was converted to a dining establishment in the mid 1950s. It was designed by the famed local architect Earl Young, known for his curvaceous roof-lines and flowing architecture. Stafford's Weathervane Restaurant offers signature and regional cuisine in a relaxed atmosphere and is [...] more...
French Quarter New Orleans Bistro – Charlevoix
Cajun/ Creole Cuisine. Also providing pizza, Gluten Free and Vegan Options. Bringing you that New Orleans Cuisine that we all love up north. Also offering Pizza and those Northern Michigan Classics. French Quarter New Orleans Bistro 100 Michigan Ave Charlevoix, MI 49720 231-758-3801 Visit French Quarter New Orleans Bistro Website >>>> French Quarter New Orleans Bistro On Facebook Below are the latest [...] more...
Charlevoix Featured Golf Courses
Belvedere Golf Club
Belvedere Golf Club is located in Charlevoix and is one of Michigan's historic golf venues. "One of the great highlights of golf…is the discovery of the hidden gems along the way. Go to Ireland for Ballybunion and if you are lucky you will happen upon the Dukes. Go to St. Andrews for the Old Course [...] more...
Dunmaglas Golf Course
Located in Charlevoix, this course offers rolling terrain, mature forests and awe-inspiring views. This is just part of the story at Dunmaglas. Ranked as one of the "Best 50 Upscale Courses in the United States" by Golf Digest, this 6,897 yard masterpiece features 18 of the most scenic and breathtaking holes you will ever play. Now operated [...] more...
Charlevoix Country Club
The Charlevoix Country Club is a beautiful golf and social club open to the public with golf and social memberships available; just 2 miles from downtown! Located on thousands of acres of lush golf greens and property, Charlevoix Country Club offers several levels of membership to enhance your lifestyle. Members may enjoy championship golfing, tennis courts, pool, [...] more...
Charlevoix Golf Club
Come Play one of Michigan's oldest golf clubs, established in 1896! Country club conditions at municipal pricing! The Charlevoix Golf Club is a beautiful 9 hole, par 36 course designed by Scottish Architect Willie Watson. The Course is conveniently located on the north side of Charlevoix, close to public beaches on Lake Michigan and Lake [...] more...
Antrim Dells Golf Club
For more than 30 years, The Dells has been one of Northern Michigan's favorite courses to play. This classic Jerry Matthew's design surrounds the golfer with natural beauty and spectacular views. The front nine features a beautiful parkland setting with acres of mowed grass, which allows a smooth transition into the woods and creeks of [...] more...
<>
Become a Fan of our Charlevoix Page on Facebook to Keep Up to Date with the Latest Happenings
<>
Charlevoix Photos via Instagram
Here are the latest photos of Charlevoix via Instagram (hashtags #charlevoixmichigan).
Do you have an instagram account? Tag your Charlevoix instagram photos with #charlevoixmichigan and they will appear here in our Charlevoix Instagram Photo Stream.


<>