Harwood Gold Cafe – Charlevoix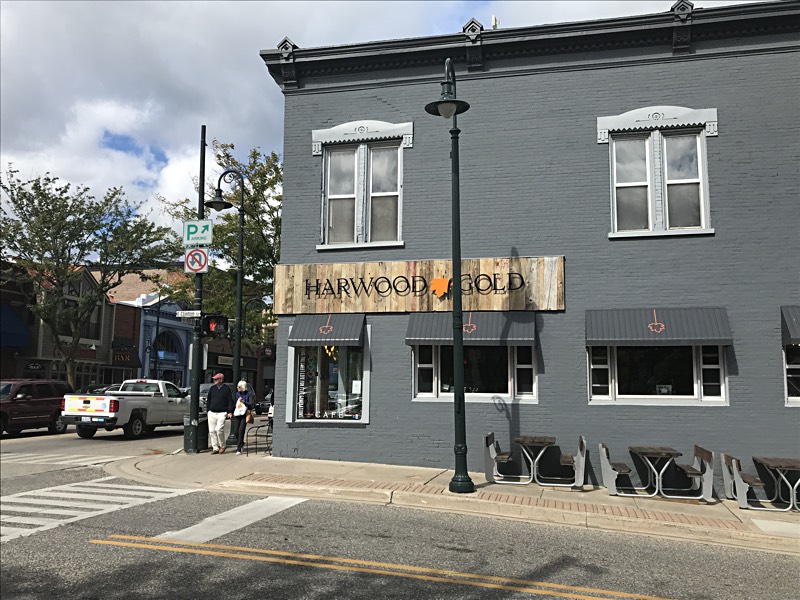 The Parsons family has been quietly farming and making maple syrup on the shores of Harwood Lake, a few miles south of downtown Charlevoix, since 1898. After five generations, we are very proud to announce the opening of the Harwood Gold Cafe. We opened August 2016, and we want to thank you – our friends, family and customers – for your incredible support of our local, family and women-owned business.
Our cafe is half cafe, half store. Representing our dedication to supporting local farmers and businesses, the cafe features a farm-fresh, seasonal menu, as well as espresso drinks, fresh juices and smoothies, plus our hand pies both hot and frozen. Our menu includes several vegetarian, vegan, and gluten-free options. The store side features all of the Harwood Gold products, with a tasting bar so you can try before you buy. You can also create unique gift boxes in the store and we can ship them out for you.
Harwood Gold Cafe
230 Bridge Street
Charlevoix, MI 49720
231-437-3900
<>
Visit Harwood Gold Cafe Website >>>>
<>
Harwood Gold Cafe On Facebook
Below are the latest postings from the Harwood Gold Cafe Page On Facebook.
<>
This message is only visible to site admins
Problem displaying Facebook posts.
PPCA Error: Due to Facebook API changes it is no longer possible to display a feed from a Facebook Page you are not an admin of. The Facebook feed below is not using a valid Access Token for this Facebook page and so has stopped updating.
<>
Visit Harwood Gold Cafe On Facebook >>>
<>
Harwood Gold Cafe – Photos via Instagram
Here are the latest photos of Harwood Gold Cafe via instagram. If you have an instagram photo to share of your visit to Harwood Gold Cafe, choose "Harwood Gold Cafe" as your location and your photos will appear in the photo stream below.
This error message is only visible to WordPress admins
Error: No feed type selected. Please use a feed type of "user", "hashtag", or "mixed".
<>
<>
Visit Harwood Gold Cafe Website >>>>
<>